AnestheSIOLOGY
The Department of Anesthesia, at St. Thomas Hospital provides comprehensive Anesthesia care, which includes pre-operative, postoperative, critical care and pain relief services.Anesthesiology is a specializing in eliminating pain or / and sensation in people undergoing surgery or other medical procedures. The operating rooms are equipped with Anesthesia machines.


Facilities available at St. Thomas Hospital are:-
Pre – Operative Assessment:
All patients are evaluated extensively prior to the administration of Anesthesia, during pre-operative assessment. The Anesthetic plan and the risks involved are explained to the patient.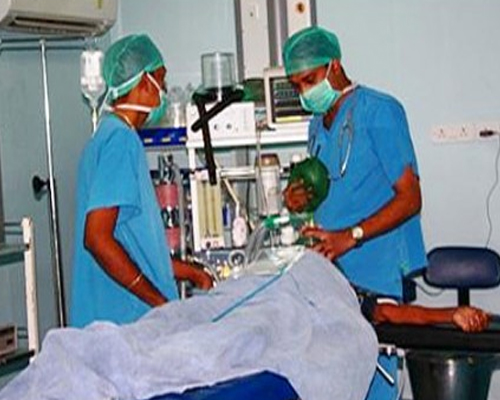 Post – Operative Care:
All patients are closely monitored in the post Anesthesia care unit - recovery room, after surgery. Critically sick patients who undergo major surgery and those who are hemodynamically unstable on Inotropic support or those requiring post - operative ventilatory support are closely monitored and managed in the ICU.

Those patients who require post operative pain relief following major orthopaedic joint replacement surgeries, are put on infusion pumps for the pain relief following regional analgesia are also closely monitored.
Administration of Anesthesia:
The Anesthetic technique is planned appropriately for each patient depending on the surgical procedure and the condition of the patient. Several Anesthetic techniques are offered like , General Anesthesia, Central Neuraxial blocks , Regional Anesthesia and regional blocks ., etc .,