NURSING CARE
Nursing Care in St. Thomas Hospital is a profession within the health care sector focused on the care of individuals, families, and communities so that they may attain, maintain, and recover optimal health and quality of life.

The nursing care services in St. Thomas Hospital range from primary preventative care to specialists and emergency level care. Ward rounds are an essential aspect of good-quality care with nurses playing a vital and central role.

St. Thomas Hospital nurses are the key caregivers of the hospital; they can significantly influence the quality of care provided and, ultimately, treatment and patient outcomes. Our hospital Nurses provide extensive help to physicians caring for patients recovering from an accident or illness. They fill various roles to ensure hospital is running smoothly on a daily basis.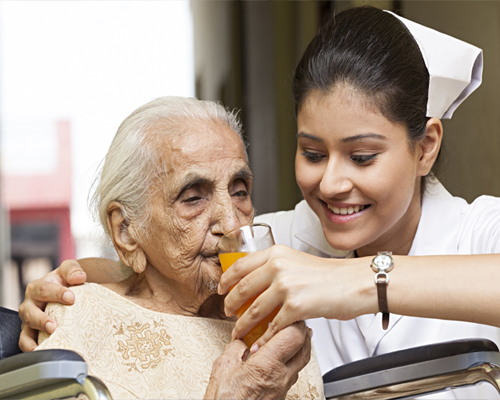 Bedside Care:
St. Thomas Hospital Nurses provide sufficient care for patients to make the patient feel comfortable while in the hospital. With this role, nurses carry out numerous procedures including patient evaluations, monitoring patients' vital signs, and managing medications.

Educate Patients and Families:

When patients or their families are unaware of a particular health issue or concern, the St. Thomas Hospital nurse will be on hand to provide general information to help them understand what they are experiencing.

Help Address Information:
To help the public understand various medical conditions, nurses will promote general health by addressing information on health concerns through seminars and meetings.
Nursing Services at St. Thomas hospital

>> Intensive Care
>> Pediatric Care
>> Patients with ventilator
>> Accidental Care
>> Post Operative Care
>> Geriatric Care
>> Bed Sore Care


>> Ortho Care
>> DVT Preventive Care
>> Pre Operative Care
>> Tracheotomy Care
>> Gynecology and Obstetrics Care
>> Care of patients with mental illness
>> Care of children with mentally challenged (Autism, spastic children)