About Us
St. Thomas Hospital was started as a dispensary in 1972 by the Congregation of the Franciscan Sisters of St. Joseph (FSJ). We ,the Franciscan Sisters of St. Joseph, an indigenous congregation of women religious , founded by the Most Rev. Bishop John Aelen, mainly called to define our commitment in these words: "Towards Integral Liberation in Solidarity with the Oppressed and the Downtrodden with Singular Emphasis on Women and Female Children".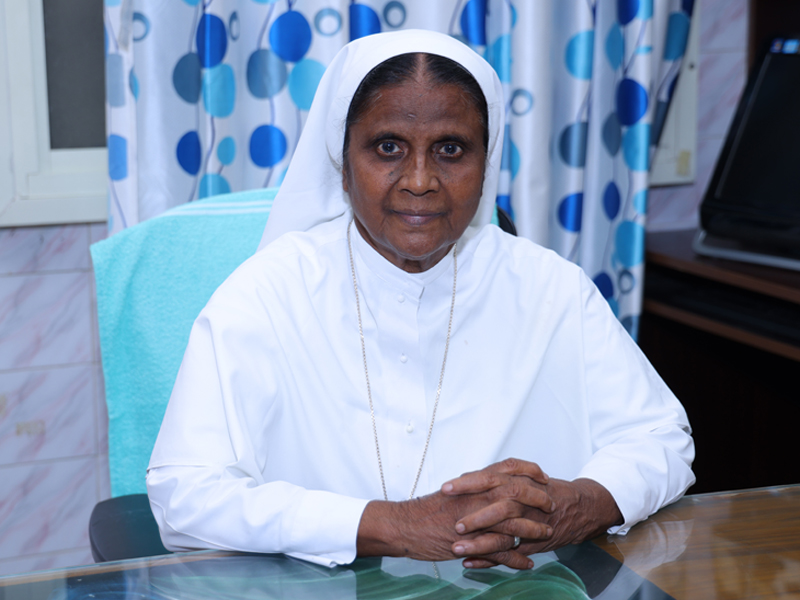 Dr. Sr. Rexline, Director

In the present scenario of health care system in the country, medical and nursing professionals play a vital role in every hospital to deliver the effective health care services and activities to accommodate progressively in the bedrock of intellectuality and innovation.

St. Thomas Hospital brings together the best health services with an affordable cost for the poor and vulnerable sections of the society. Today's medical practice and healthcare system require knowledge of every kind of individual case, along with its biological, psychological and social dimensions. Our Doctors and FSJ sisters together with efficient staffs are able to combine this most needed care of the individual patients with the best medical and referral services possible in Chennai.

Every healthcare service in our hospital is selfless and service-oriented.