NEPHROLOGY
The Nephrology Department in St. Thomas Hospital is one of the modern units in the city.

Nephrology is a medical discipline that covers the diagnosis, treatment and management of kidney diseases. Commonly treated disorders include kidney stones and kidney failure.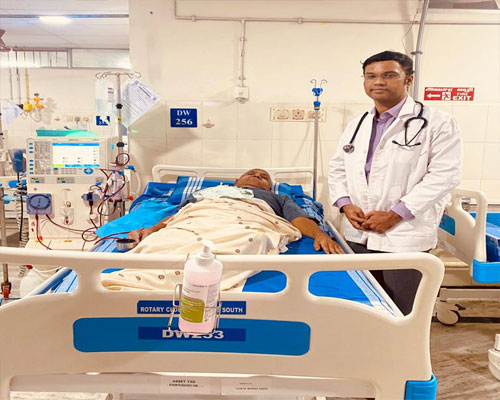 Under the care of a full time Nephrologists, the department takes care of patients with Actual Renal Failure, Chronic Renal Failure, Diabetic Renal Failure and Obstructive Kidney Disease.

It is equipped with latest dialysis machines supported for pure and trace element free water supply through reverse osmosis plant. Two methods of dialysis procedures are undertaken Haemodialysis and Chronic Ambulatory Peritoneal dialysis. But at St. Thomas hospital we provide Haemodialysis for the patients.

The Nephrology Department also provides dialysis services for patients in ICU, Diagnosis and treatment of primary Kidney diseases by assessment and Pre – Dialysis care.

We do renal biopsy, continuous ambulatory peritoneal dialysis and related donors renal transplantation
Doctors
Every healthcare service in our hospital is selfless and service-oriented.