GENERAL SURGERY
General surgery at St. Thomas Hospital is one of the foremost clinical service started way back in 1970's. We have well equipped fully air conditioned Modular Operation Theatres (4 major + 1 minor). CSSD services, Surgical ICU, Ventilator facilities are also provided.

The department caters all major and minor general surgical procedure services around the clock with Emergency Surgery, Laparoscopic Surgery, Day care Surgery, Trauma Surgery, Endoscopy services, Out Patient and In Patient services.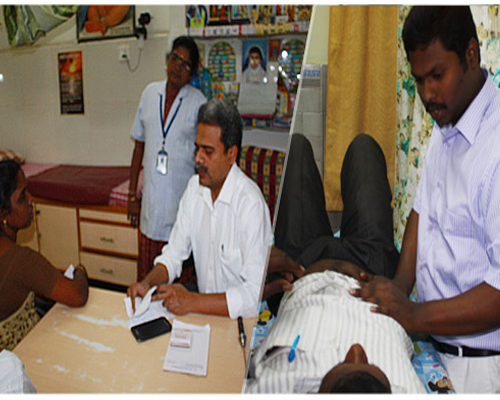 Our Operation Theatre complex is as per the International Standards and was inaugurated by Hon. Mr. K. PanneerSelvam, former Health Minister of Tamil Nadu.

To brief a few, various surgical procedures performed include gastro intestinal, breast, thyroid, hernia, hepatobilary, pancreatic, head and neck surgery, oncosurgery (surgery for cancer), diabetic foot and septic conditions.

The department is served by surgeons of good clinical excellence, operative skills, academics and patient care with a motto of"Service to mankind is Service to God"

We offer Ethical and cost effective surgical care when compared to other corporate and private institutes in the city
Doctors
Every healthcare service in our hospital is selfless and service-oriented.